Psychiatric Mental Health Nursing Overview and Certification Review PMHN-BC
Prepare for Advanced Practice Certification!!!
Great for those working in a Mental Health Setting, Students, and New Grads
3 Mondays, Every Other Week in 2016 in Bellflower
September 12, September 26, and October 10 9 am - 4 pm
See Attached Flyer!
Key Medical Resources, Inc. is a continuing education provider that works with a team of experts, with developed systems to provide the best service and training to meet the needs of individuals and organizations. We offer:
All American Heart Association Programs

AHA E-Learning Skills Chec

Instructor Training

Comprehensive Hospital Education

Customer Service

Skills Days

Mock Code Code Blue

Nursing Orientation

New Grad Programs

Classroom Programs

Compliance Training

Prevention of Harassment Training and Update

AB508

Cultural Diversity in Healthcare

On-Site Classes

12 Lead EKG

ABG

Head to Toe Assessment

S.T.A.B.L.E

Lab Values

Hemodynamic Monitoring and Chest Tube

Preceptor Training for Nurses

Ventilator and Tracheostomy Care

Self-Study Learning
We create programs unique to your facility. Please contact us for your educational needs.
See Class Descriptions for Class Fees and Details (not registration page)
Contract Personnel and Passport Holders only pay for books or materials if they apply.
We are now on Facebook!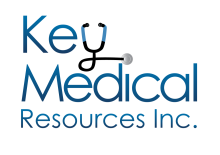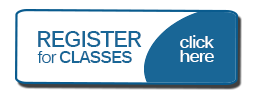 TO SET UP TRAINING or QUESTIONS
PLEASE CONTACT US:
Email: kmr@keymedinfo.com

Call:  909-980-0126   Fax: 909-980-0643

Rancho Cucamonga
Training Center (RCTC)
9774 Crescent Center Drive
Suite 505
Rancho Cucamonga CA 91730 
Mailing Address
P.O. Box 2033
Rancho Cucamonga CA 91729
          
1 mile north of the 10 Fwy
 (Archibald and Crescent)
K-PASS Great for Students and New Grads!
$675 for all classes offered
Excludes books and materials
18 month Visa (window of time)
Examples: BLS, Cardiac Dysrhythmias, Unit Secretary, ACLS, PALS, IV Therapy, State Board Review, Head to Toe Assessment, Lab Values, Critical Care, Emergency Nursing and much more. Specialized course may also be developed based on your individual needs.